Digging into Eden Project's Hot Rocks energy plans
(New Civil Engineer)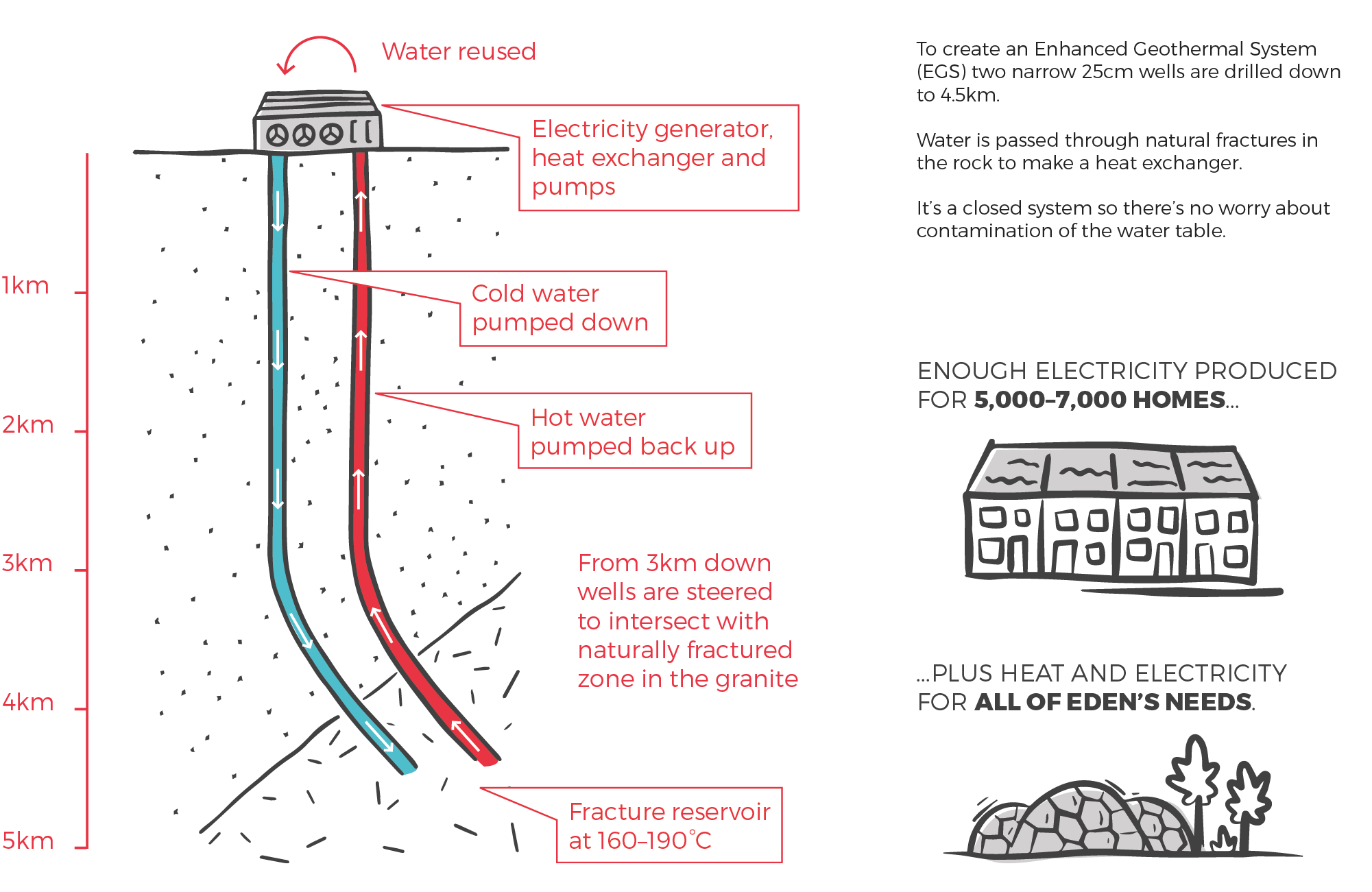 The aim of the
project titled Hot Rocks
is to eventually sink two wells, one to provide heat for the project itself and another to provide power.
The engineering work has been overseen by
EGS Energy
, which has experience on commercial scale geothermal projects in both Cornwall and worldwide.
EGS operations director Tony Bennett said it was the ideal place to take advantage of the potential for geothermal energy: "One of the big advantages of the Cornish granite is that it contains a certain level of radioactive minerals, which are giving off heat all the time. That means that the heat flow within the Cornish granite is higher than you get elsewhere in the UK."
The well is drilled over 4km deep where the rock temperature is up to 190oC bid. Water injected down the will be returned to the surface at closer to 175oC.
A key to the technique is that the rock also has fissures within it.
Bennett explains: "The [soil] structure we are targeting has got the right orientation as it's very steeply inclined, we believe it'll comprise fractures .. therefore, will have a lot more pathways that the water will be able to flow through."
The first well will be drilled in a staged approach with a narrowing diameter as it deepens. The final open hole diameter will be 216mm.
If the trials are successful, the Eden Project could form the bedrock for further geothermal plants in the UK.