Huge column of steam over Ngāwhā as geothermal testing starts
(NZ Herald)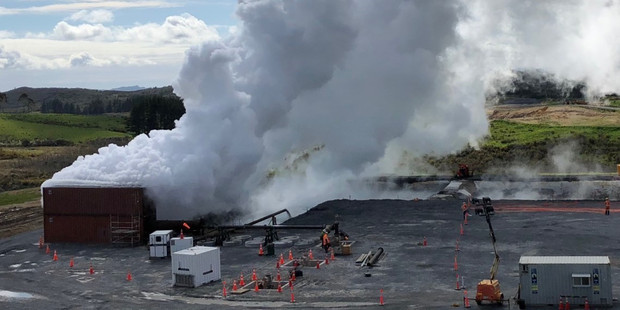 A huge column of steam could be seen rising near Kaikohe yesterday as testing began of the first production well for a new power station.
Far North power company
Top Energy
is building a geothermal power station at Ngāwhā which could eventually make the Far North self-sufficient in electricity and even an energy exporter.
The company already operates a geothermal power plant at Ngāwhā — New Zealand's second largest geothermal field after the Central Plateau — producing 25 MW of power. The new plant will more than double that to 53 MW.
From the
Global Geothermal News
archives: