Genève veut se chauffer à la géothermie - Geneva wants to heat itself with geothermal energy
(Le Messager)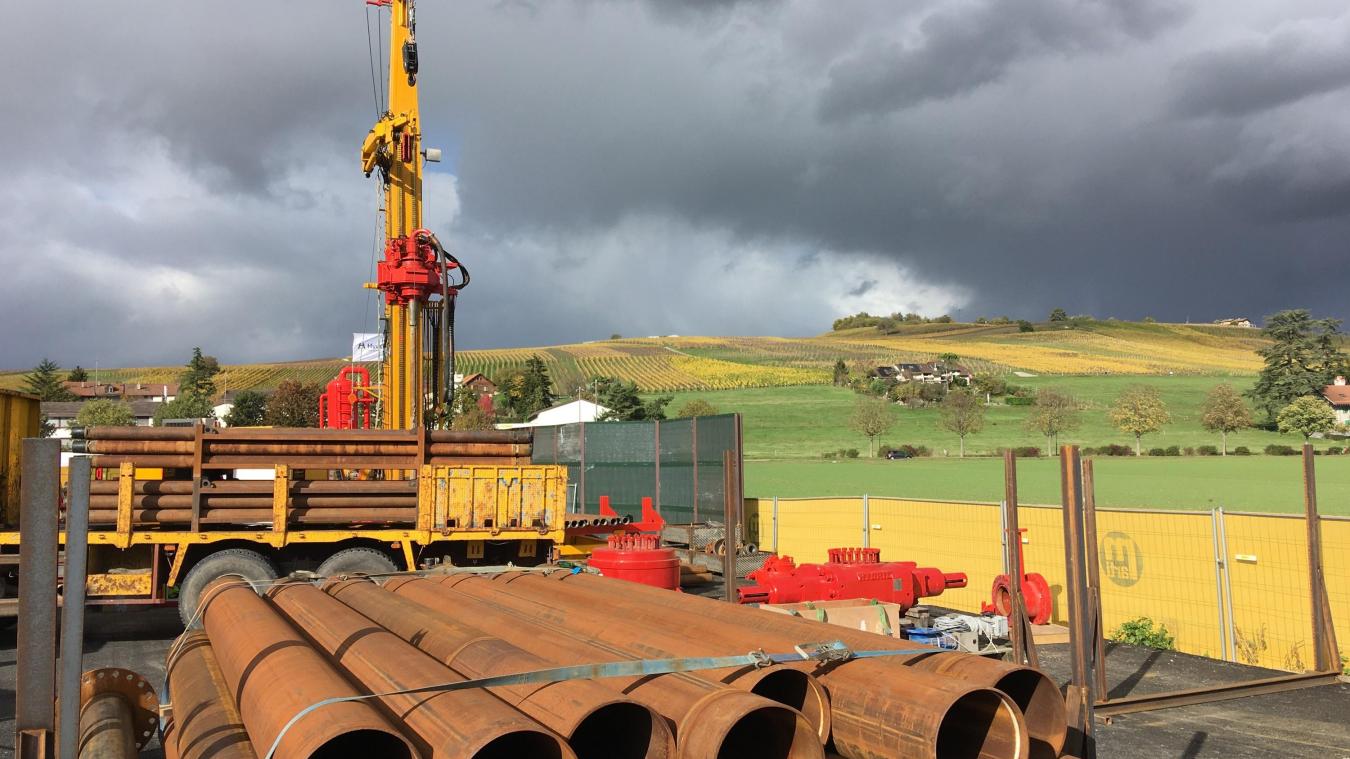 L'État de Genève et les Services industriels de Genève (SIG) démarrent un deuxième forage exploratoire qui descendra jusqu'à 1 130 mètres, à Lully (commune de Bernex). Le premier forage exploratoire s'était fait à Satigny. Celui de Lully, un des plus profonds jamais creusés à Genève, est réalisé dans le cadre du programme GEothermie 2020. Il a pour but de contribuer à atteindre les objectifs fixés par le canton de Genève en matière d'énergie thermique.
(From Google Translate) The State of Geneva and Geneva Industrial Services (GIS) are starting on a second phase of exploratory drilling, which will go down to 1,130 meters at Lully (Bernex commune). The first exploratory drilling was done in Satigny. The well in Lully, one of the deepest ever dug in Geneva, is carried out within the framework of the GEothermie 2020 program. Its goal is to contribute to achieving the objectives set by the canton of Geneva in thermal energy.
Lire la suite........
Read More........
From
Global Geothermal News
archives: