Geothermal sweetspots identified in a volcanic lake integrating bathymetry and fluid chemistry
(Nature)
By Maren Brehme, et al.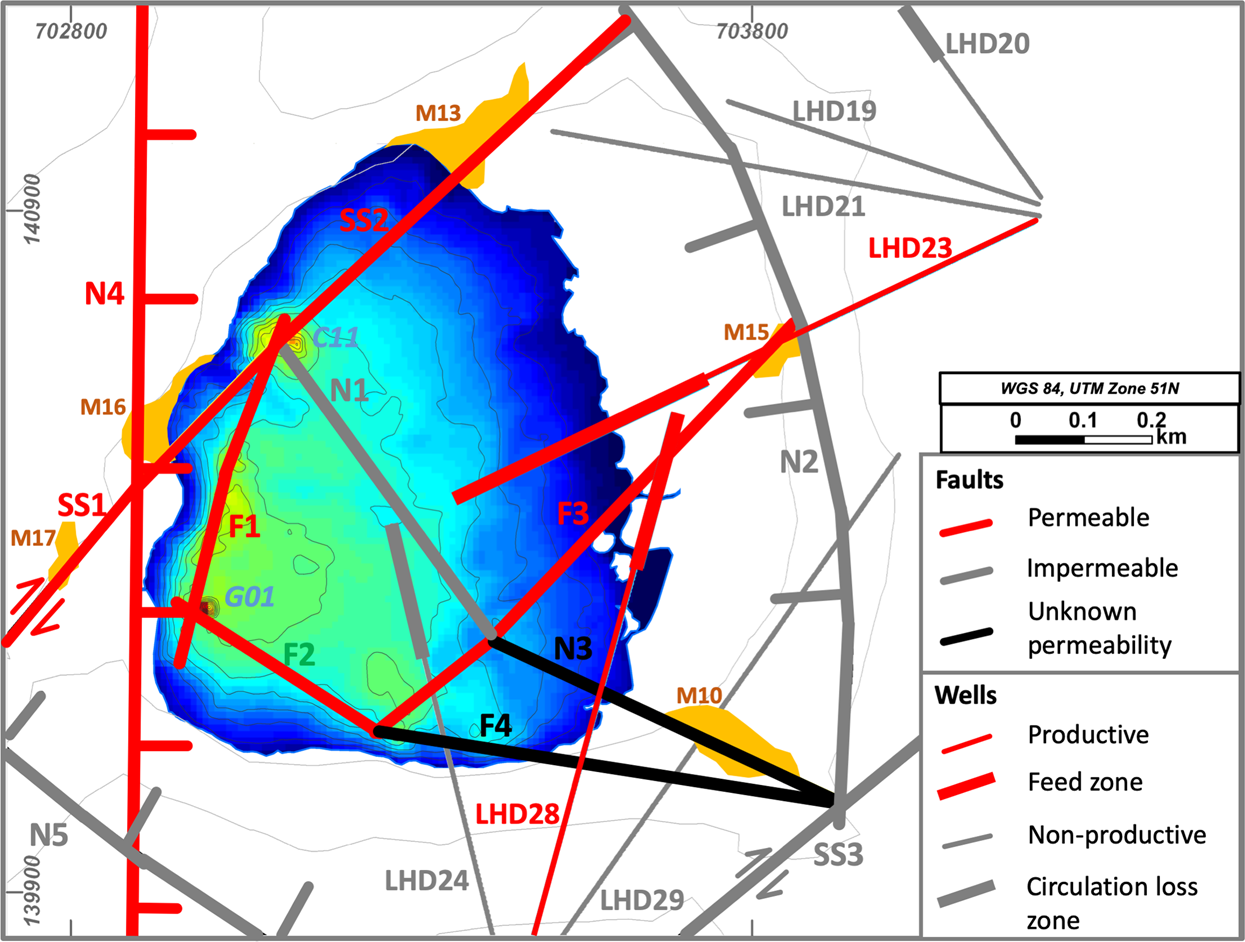 Fault permeability pattern in the Lake Linau area.
We investigate fluid pathways beneath volcanic lakes using bathymetry and geochemical measurements to locate best-possible drilling sites. Highly permeable structures, such as faults, provide fluid channels that are the most suitable access points to the geothermal resource.
Accurate mapping of these structures therefore guides the successful targeting of wells. Lakes, rivers or ocean, can hide surface footprints of these permeable structures, such as in our case beneath Lake Linau.
High-resolution bathymetry identifies linear and conical discontinuities, which are linked to offshore tectonic structures as confirmed by surrounding outcrops and hot springs.
Geochemical measurements document inflow of hot saline acidic water into the lake verifying bathymetry-located highly permeable structures.
Integrating onshore well data, our bathymetry and chemical results locates an ideal drilling site into the geothermal reservoir beneath the western shoreline of Lake Linau.
Read More.........
Brehme, M., Giese, R., Suherlina, L. et al.
Geothermal sweetspots identified in a volcanic lake integrating bathymetry and fluid chemistry
. Sci Rep 9, 16153 (2019)
doi:10.1038/s41598-019-52638-z