Governor Newsom announces climate pollution continues to drop below 2020 target while state's economy grows
(California Air Resources Board)
Latest California greenhouse gas inventory shows alternative energy surpasses fossil-powered electricity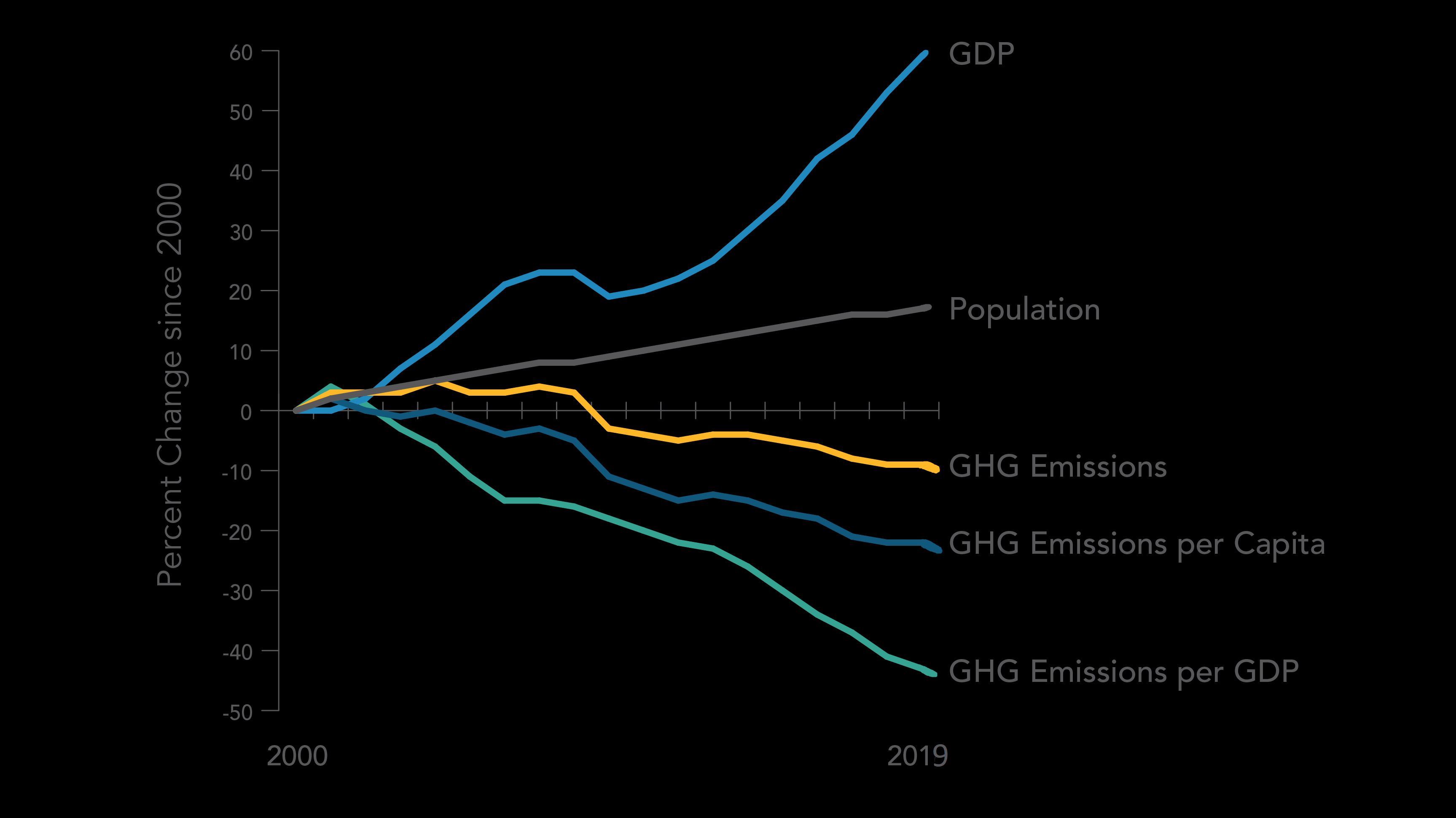 Governor Gavin Newsom today announced that greenhouse gas (GHG) emissions in California continued to fall ahead of schedule in 2017 as the state's economy grew ahead of the national average, according to the
California Air Resources Board
's latest state inventory of climate-changing emissions.
The data also shows that for the first time since California started to track GHG emissions, the state power grid used more energy from zero-GHG sources like solar and wind power [and geothermal] than from electrical generation powered by fossil fuels. In addition, the data demonstrates that emissions from the transportation sector did not rise as fast as in previous years.
Emissions from electricity generation made up about 15 percent of 2017 statewide greenhouse gas emissions. In 2017, those emissions fell nine percent from 2016, the largest decline of any economic sector. A large increase in zero-emission energy resources drove the reduction. Those clean sources powered 52 percent of all California's electricity consumed in 2017.
Read More.........