Ecuador estudia su potencial en geotermia - Ecuador studies its geothermal potential
(El Comercio)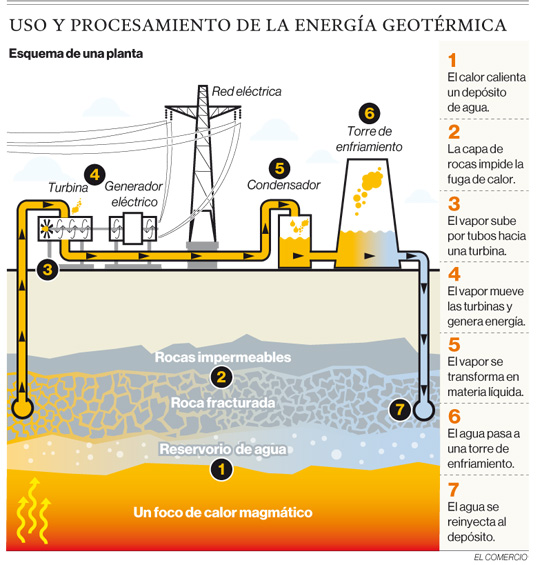 Corporación Eléctrica del Ecuador (CELEC)
has announced that it has started feasibility studies at the Chachimbiro geothermal power project in Imbabura province in the north of Ecuador.
Six additional wells will be drilled to establish the size of the geothermal reservoir and the capacity of the planned power plant. The work will be financed by the government of Japan through the
Japan International Cooperation Agency (JICA)
program.
Read More.........