Don A. Campbell Phase II Geothermal Power Plant Gets Tax Incentive
(Nevada Governor's Office of Energy)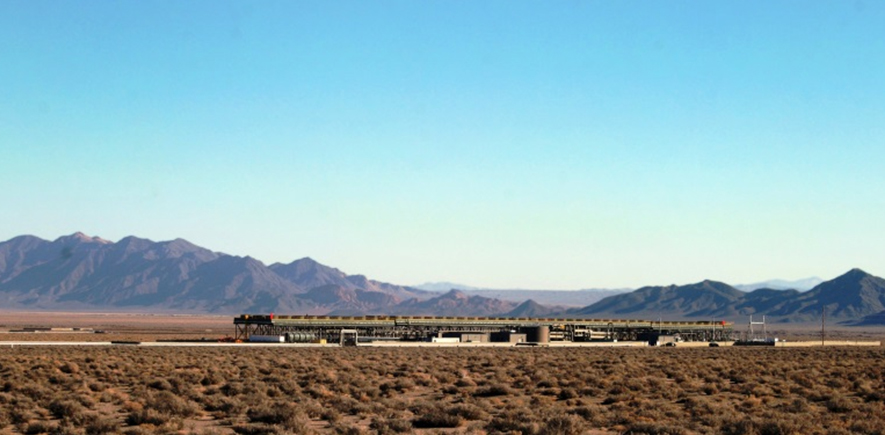 Ormat's Don A. Campbell Phase II power plant is being built next to the
already operating Phase I power plant, shown here. (Courtesy Nevada Governor's Office of Energy)
More of Nevada's extensive geothermal energy is being tapped after the
Governor's Office of Energy (GOE)
granted a tax incentive for construction of a geothermal power plant in Mineral County.
Ormat Technologies, Inc.
received the incentive for its Don A. Campbell Phase II geothermal power plant after meeting State and local statutes requiring that the project provide employment for Nevadans, a living wage with comprehensive health benefits, and a major capital investment in the State.
"The construction of this power plant is a result of Nevada's commitment to the development and exportation of renewable energy," said Paul Thomsen, GOE Director. "The streamlined permitting and enhanced incentives are allowing projects like this to move forward, create jobs, and show energy developers that Nevada is a great place to do business."
Once completed, the power plant will be capable of generating up to 19 MW (net) on a yearly average basis, above the
Power Purchase Agreement
nominal target of 16.2 MW, which will be sold to
Southern California Public Power Authority
under a 20 year contract.
Also see
Don A. Campbell Geothermal Power Plant Receives State Tax Incentive
from March, 2014.
Read More........