AAPG 3rd Hydrocarbon – Geothermal Cross Over Technology Workshop
9-10 April, Geneva, Switzerland
"Making geothermal energy profitable: from subsurface uncertainties to viable business models"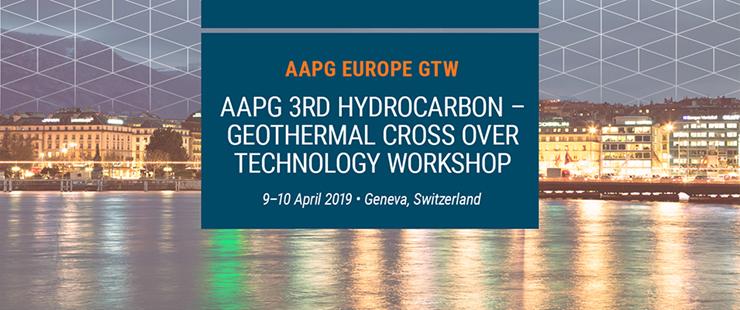 Not one single country or energy company can avoid this question: what role will sustainable energy play in our future and how can we shape the transition?
The crossover from oil & gas to geothermal energy may play a key role in the journey towards sustainable use of the subsurface and a greener energy world. Yet, uncertainties on profitability and the establishment of viable business models are hindering the large-scale development of geothermal energy, especially in areas located in sedimentary basins where the geothermal gradient/ heat flow are relatively low compared to magmatic areas that comprise more traditional geothermal targets. Behind these questions lie fundamental challenges related to developing a deeper understanding of subsurface uncertainties, safe and cost-effective development and integrated systems.
More Information.........