Research into Ultra-Deep geothermal heat in the Netherlands takes off
(Port of Rotterdam)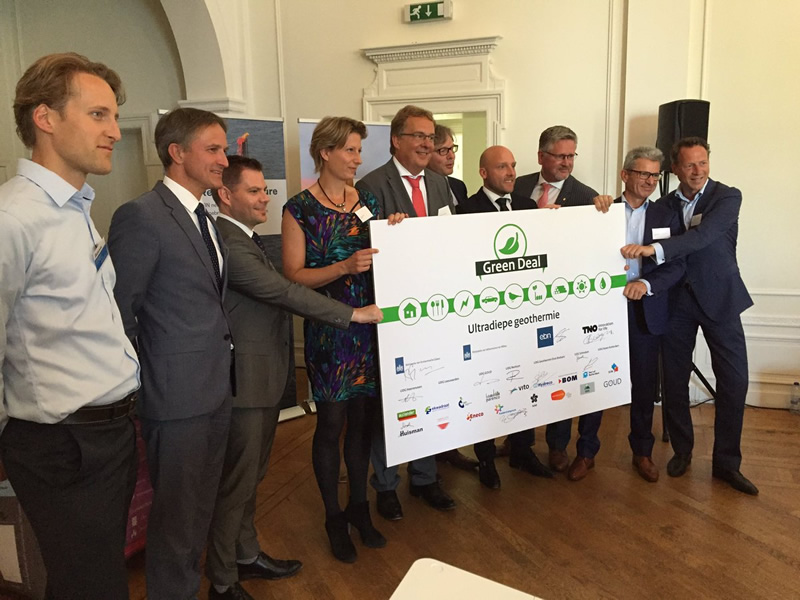 The Dutch government is committed to the development of geothermal heat and encourages research into the possibilities of geothermal heat at various depths.
The consortium members UDG Leeuwarden, GOLD (Utrecht), UDG Renkum, Geothermal Heat Oost Brabant, UDG Schiedam and UDG Port of Rotterdam are now taking the next step towards continuing together with the so-called Exploration Working Programme and the exploration of ultra-deep geothermal heat in the Netherlands.
The Exploration Working Programme involves, among other things, detailed geological research, research into drilling techniques, risk inventory & management and careful environmental management.
Preparations for possible drilling will only start in the next phase if it is safe and responsible, and economically viable. It is expected that this decision can be taken by the end of 2019 at the earliest.
From the
Global Geothermal News
archives: