Mitsui : Selection of Geothermal Project in the Matsuo-Hachimantai Area of Iwate Prefecture for Liability Guarantee
(News Release)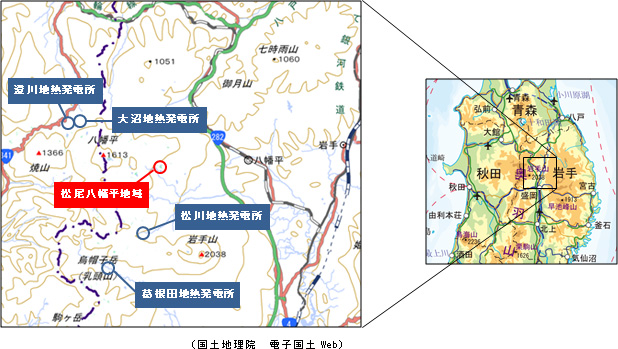 Mitsui & Co., Ltd.
is engaged in a geothermal resource exploration project in the Matsuo-Hachimantai area of Iwate Prefecture through Iwate Geothermal Power Co., Ltd., in which Mitsui Oil Exploration Co., Ltd. holds a 28.86% stake. This project has now been selected for a liability guarantee by
Japan Oil, Gas and Metals National Corporation (JOGMEC)
, which covers finance raised for future development activities.
As a result of this decision, Mitsui will proceed with this project toward the commercialization of a 7 MW geothermal power generation scheme in collaboration with the other shareholders of Iwate Geothermal.