University of Utah team one step closer to building geothermal research laboratory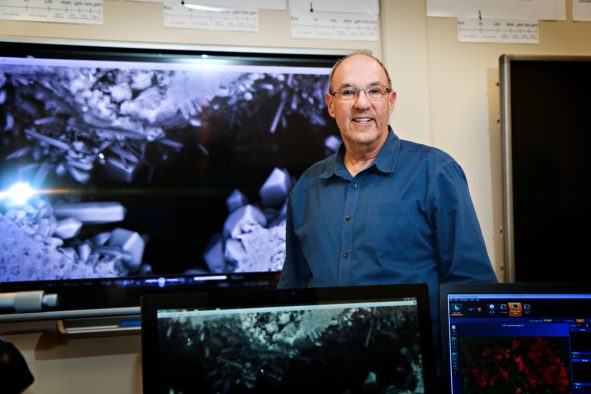 GRC Board Member Joseph Moore from the University of Utah's Energy & Geoscience Institute leads a team that was one of two research groups selected by he U.S. Department of Energy to establish a multi-million-dollar geothermal field laboratory. Their proposed site is near Milford, Utah, and would be used to conduct research into geothermal technologies.
A patch of land north of Milford, Utah, is one step closer to becoming the country's hotbed of research for geothermal energy, clean and renewable electricity generated from hot rocks deep underground.