Kenya construct power lines to increase renewable energy output
(Coastweek)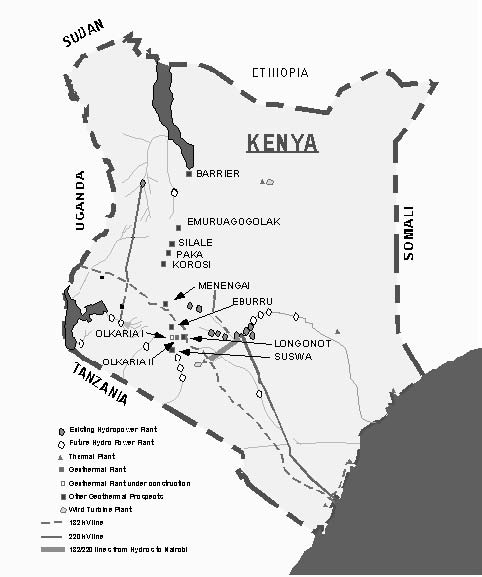 Kenya plans to prioritize the construction of electricity transmission lines that will help in scaling up generation of renewable energy.
Kenya Electricity Transmission Company (KETRACO)
Managing Director Fernandes Barasa told Xinhua in Nairobi on Sunday that additional transmission lines will be constructed to produce 1646 MW of geothermal and 630 MW of wind power in the next five years.
Barasa said Kenya has a geothermal potential of over 7,000 MW. "Geothermal represents a clean, affordable and reliable source of power," he said.
KETRACO is set to receive 25 million U.S. dollars from the government in the 2015/2016 financial year. Under its five-year strategic plan, it requires 3 billion dollars to construct 7,000 Kilometers of new electricity lines.
Read More........