Golden Years for the Mayflower Mine
(Park Record)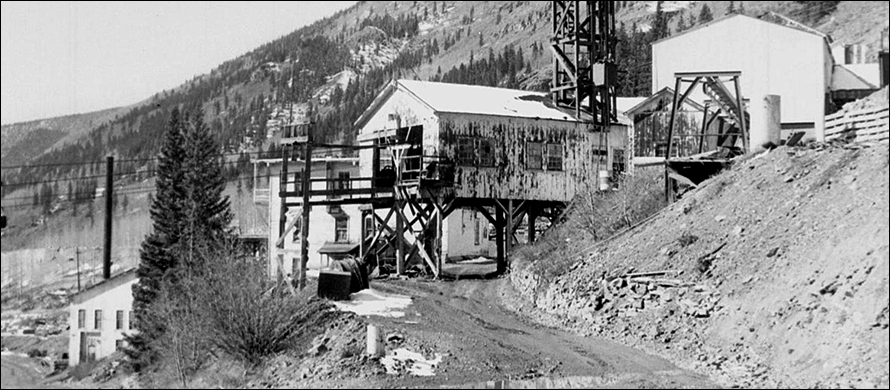 In December 1961 the
Hecla Mining Company
created a joint venture with New Park to operate the Mayflower Mine, two miles east of Silverton, in south-west Colorado. Even today, Hecla remains a mining powerhouse and is the largest producer of silver in the U.S.
Deeper mining (in the 1960's) revealed a progressive challenge: heat. At the 3,000-foot level, water temperatures exceeded 140 degrees Fahrenheit (60 degrees Celsius). This indicates geothermal linkage to other "hot spots" in the Midway hydrogeological system. The Mayflower was the only "hot" mine in Park City.
To tame the heat, Hecla installed a 240-ton air conditioner, a chilled water unit, at the 2,400-foot level. The cold water was directed to fans and radiators in the hot work places.
Hot ground water was recycled to the surface at a rate of 2,500 gallons per minute. This water was "flumed" under the rail infrastructure to prevent freezing during winter.