Charge up: Oregon Tech gets EV station
(Herald and News)
Electric Vehicle Charging Station uses geothermal and solar energy from campus power plants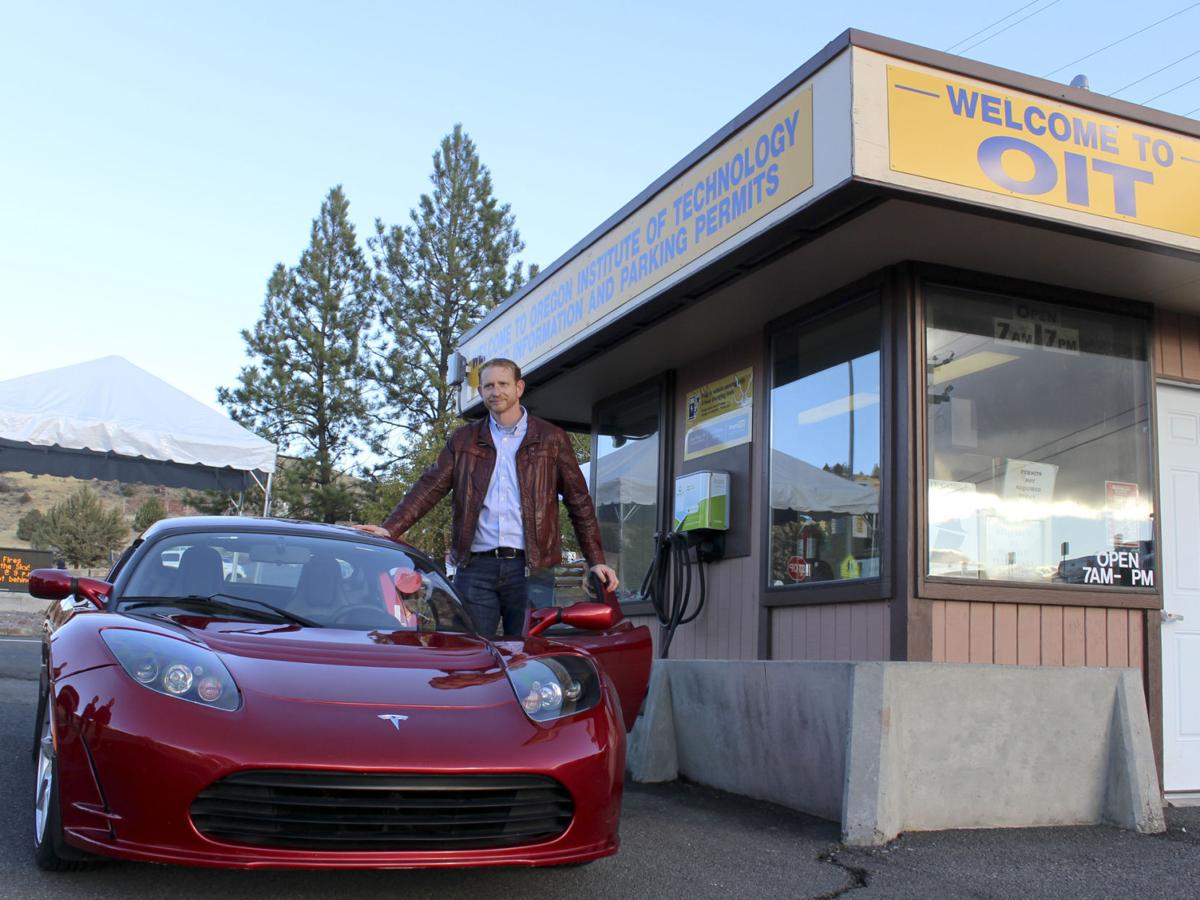 Jim Wegat uses geothermal energy to charge his
Tesla Roadster (H&N photo by Samantha Tipler)
Oregon Tech alumnus Jim Wegat donated an Electric Vehicle (EV) charging station to
Oregon Institute of Technology
, and the college held an official ribbon-cutting ceremony for it Tuesday. The station is free to the public, running off renewable energy generated by OIT's solar array and geothermal power plant.
"That is a perfect complement to OIT," Wegat, an Oregon Tech graduate, said of the charging station, "to have geothermal, solar energy, and be able to provide electric vehicle charging as a service to the general public."
Oregon Tech's charging station is the fourth in the Klamath Falls area, but the first offering high-speed charging and the only one that is free to the public. It's the first station on Highway 97 between Bend and the California border, and the only free station within 100 miles, the Oregon Tech press release said.