CLEAG's Geothermae declared strategic investment project by Croatian government
(News Release)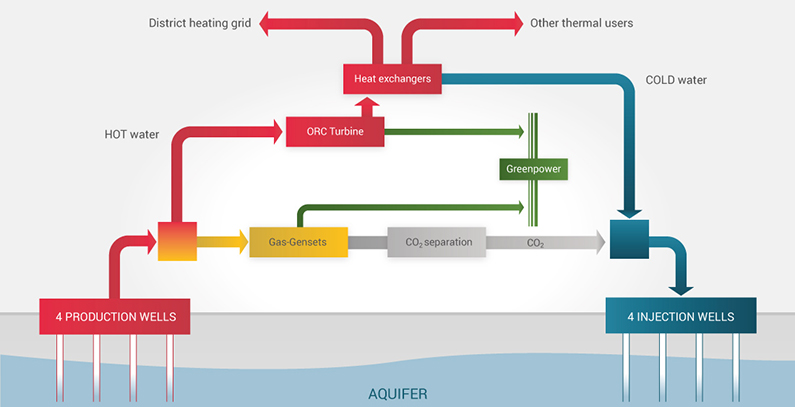 The Government of Croatia has declared geothermal project AAT Geothermae at Draškovec as a strategic investment project for the country. This innovative geothermal power plant is financed by the EU's
NER 300
, one of the world's largest funding programs for innovative low-carbon energy demonstration projects.
The installed capacity of the power plant is 18.6 MWe plus 75 MWth while the estimated electricity generation is 258 GWh over five years (121 GWh of electricity plus 137 GWh of heat), the NER 300 factsheet on the project reads.
AAT Geothermae, wholly-owned by Switzerland-based
CLEAG
, was founded in 2012 and is developing CLEAG's first power plant in Croatia. CloZEd Loop Energy AG (CLEAG), established in 2003, is a group of companies operating in the renewable energy sector.
It plans to build 10 geothermal power plants in the region, including three in Croatia, two in Serbia, and one in Romania, the company said earlier.