Vacancy: Business Analyst
(Ormat Technologies)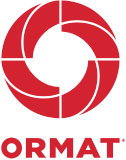 Location: Reno, Nevada, USA
This position is responsible for supporting the business development staff in origination tasks, writing proposals, market research, and administration of the US Business Development databases.
Assists in the preparation of interconnection and transmission applications, submittal, and associated communications to obtain interconnection and transmission agreements.
Assists in the preparation of proposals for power purchase agreements and other types of business transactions.
Administers contracts, power purchase agreements, and interconnection and transmission agreements.
Performs market analysis, competitive intelligence and research.
Administers US Business Development databases in SharePoint.
Assists in regular reporting on main projects and tasks.
Develops project schedules, descriptions, diagrams, reports, studies, and other documents.
The willingness to travel up to 20% nationally.
The ability to travel for long distances by car and air.
Must be able to operate a vehicle in a safe manner.
More Information and Apply........