Enhanced measurement accuracy with new Promac series tools
(Engineering360)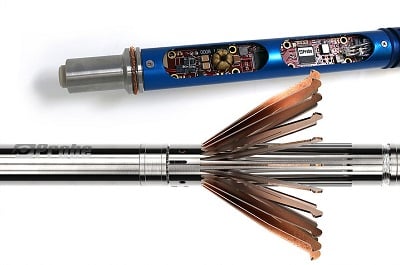 (Courtesy Probe)
Probe
, a supplier of cased-hole logging and advanced monitoring technology to the global oil and gas and geothermal industries, has launched the ProMAC, a new series of multi-arm caliper tools. Designed to increase measurement accuracy, reliability and maintainability,
ProMAC series
tools offer advanced measurements to provide an accurate profile of the internal surface of tubing, casing and completion assemblies.
The tools join Probe's growing range of well integrity solutions that help operators identify mineral deposition, corrosion, wear and mechanical deformation. The ProMAC series calipers deliver highly sensitive, accurate multi-arm caliper measurements over a wide range of casing and tubing diameters at a vertical resolution of 0.0001 in with excellent temperature stability.
Read More.........
Probe will be exhibiting at the GRC Annual Meeting & Expo, 15-18 September at the Palm Springs Convention Center in Southern California, USA.