The Second Annual GEOLAC Industry Award Winners Announced!
(New Energy Events)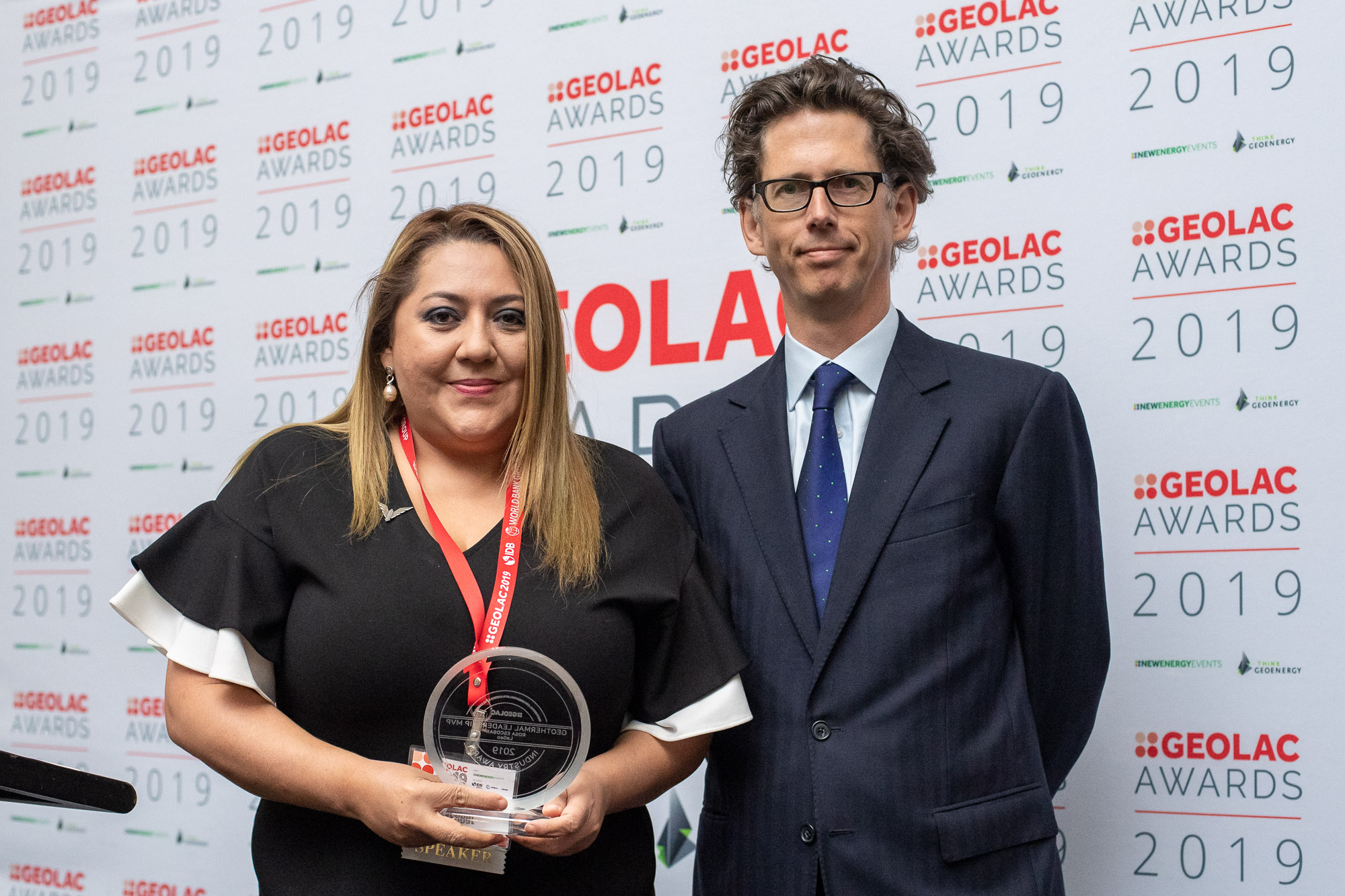 Rosa Escobar, Engineering Manager, LaGeo and
Matthew Perks, CEO, New Energy Events
The Geothermal Congress for Latin America and the Caribbean (GEOLAC),
the largest annual gathering of the regional geothermal market, today announced five winners for its second annual GEOLAC Industry Awards. The winners were recognized on stage at the 6th GEOLAC in Santiago.
New Energy Events, the organizers of GEOLAC, partnered with ThinkGeoEnergy to create the awards program with the purpose of recognizing and rewarding excellence in geothermal across the region in the previous year.
BEST PROJECT: Las Pailas II – Instituto Costarricense de Electricidad
BEST FINANCING PROGRAM: Sustainable Energy Facility for the Eastern Caribbean - Geothermal Risk Mitigation Project, Commonwealth of Dominica
BEST PROJECT – SOCIAL AND ENVIRONMENTAL IMPACT: Calefacción con geotermia para un establecimiento educacional en Coyhaique, Centro de Excelencia en Geotermia de Los Andes (CEGA)
GEOTHERMAL LEADERSHIP MVP - Rosa Escobar, LaGeo