7th Indonesia International Geothermal Convention and Exhibition
(IIGCE)
13-15 August, Jakarta Convention Center, Indonesia
Global Geothermal News is proud to be a media partner and the Geothermal Resources Council an endorser of IIGCE 2019. The GRC has also helped provide the speakers for a pre-conference workshop.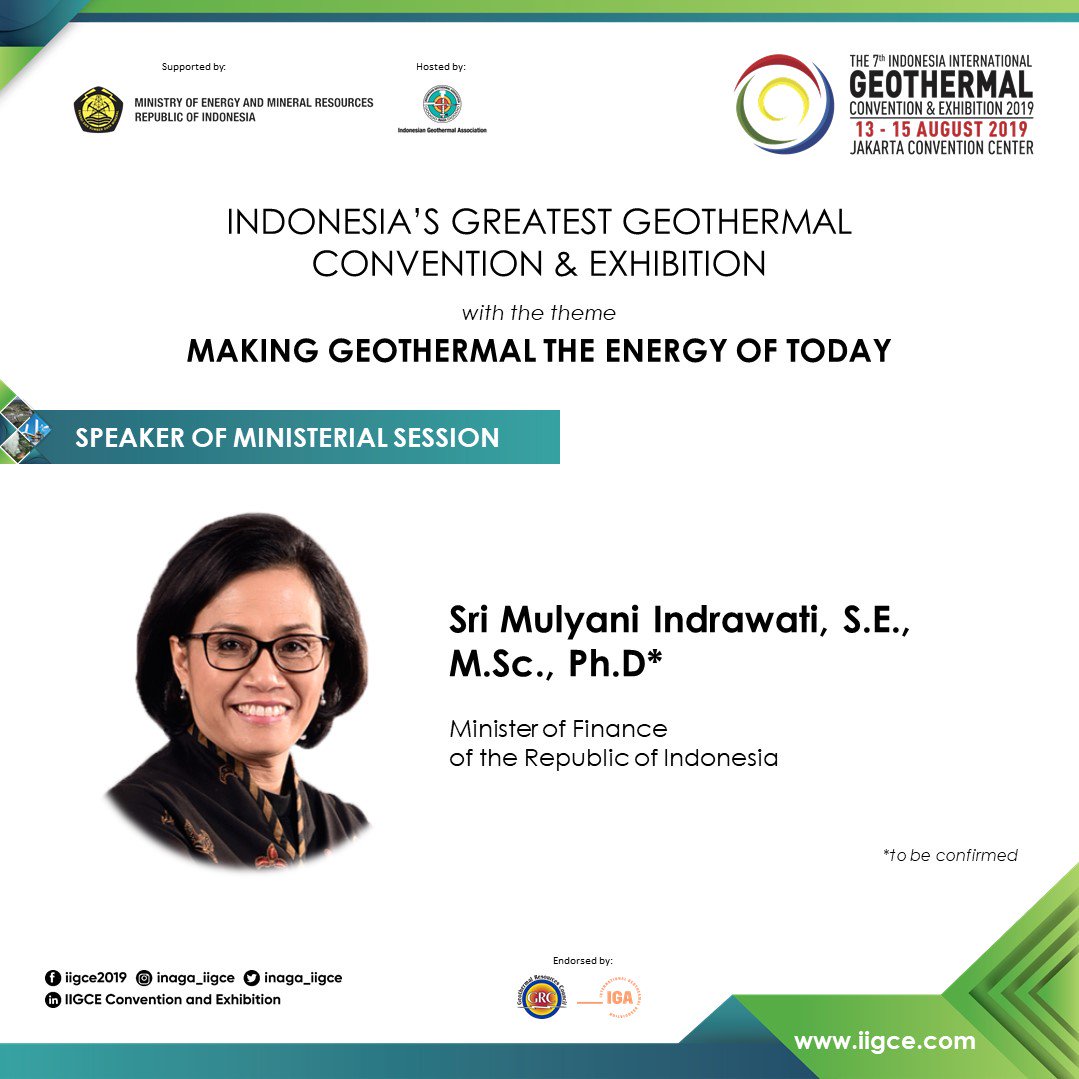 Continuous interests in geothermal energy, its strategic importance in the energy-mix portfolio, huge potential of the resources in Indonesia, and the need to advancing further its development are some of the very compelling facts for an annual international business and technical forum to be held.
Indonesia has a long history and experience in geothermal - yet there is still plenty of opportunities to leverage and benefit from all the players.
The
Indonesia International Geothermal Convention & Exhibition (IIGCE)
thus provide a strategic avenue for geothermal forum in the region that promotes and advances broader collaboration and sharing of innovative technologies and experiences amongst geothermal stakeholders.
More Information.........