These Massive Renewable Energy Projects Are Powering Chilean Mines
(Bloomberg L.P.)
A surge in solar, geothermal, and wind development is helping to wean the industry off imported fossil fuels.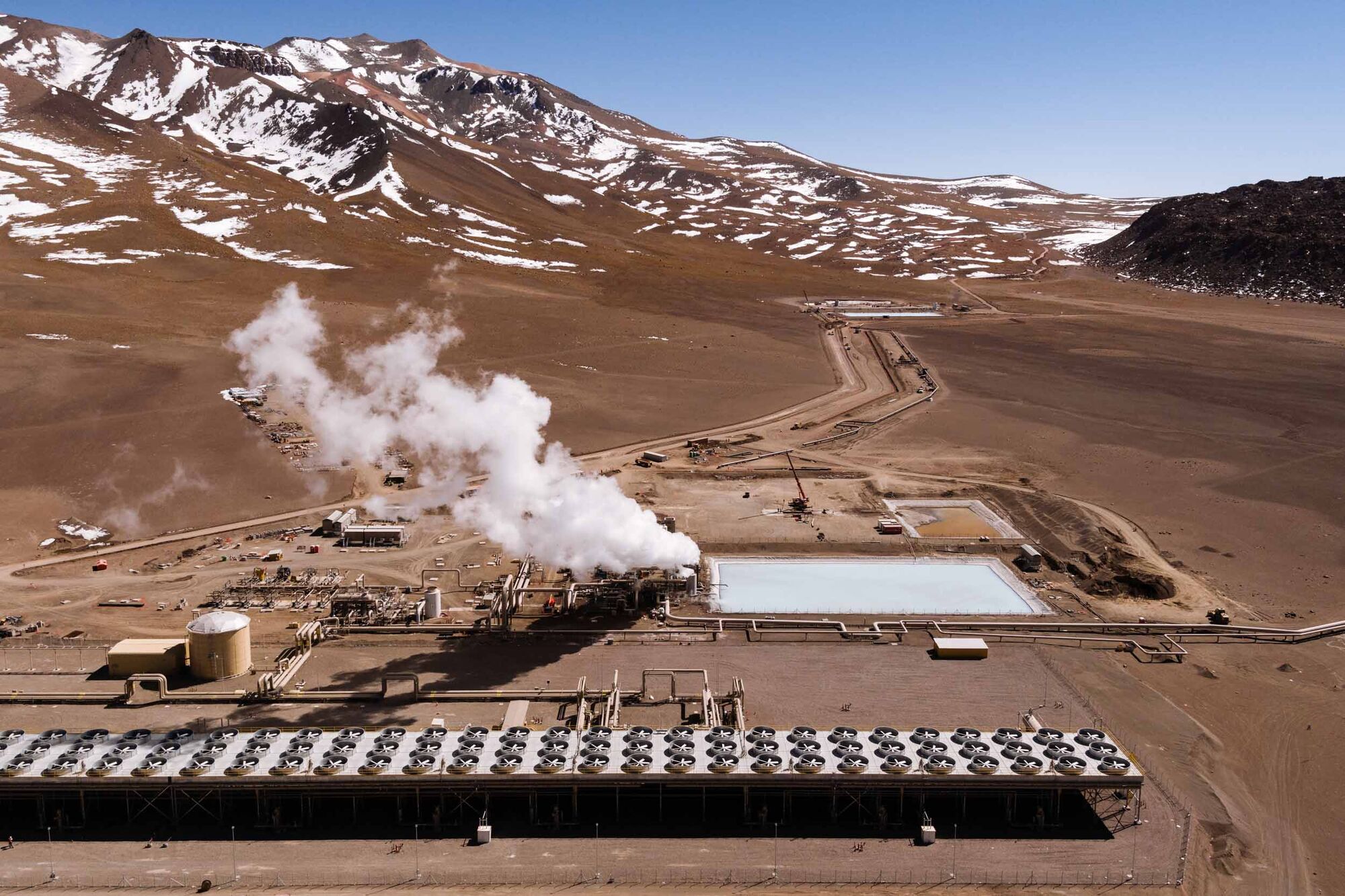 Cerro Pabellón, a joint venture between Enel Green Power and Empresa Nacional del Petróleo, is a geothermal facility 4,500 meters above sea level delivering electricity to northern Chile. PHOTOGRAPHER: JAMEY STILLINGS
Mines represent about a third of Chile's overall power usage, and electricity and fuel costs combined to make up 11 percent of total mining costs for the country's 21 largest mines in 2017.
Read More........