PUC Initiates Response Plan to Address Shutdown of Puna Geothermal Power Plant on Hawai'i Island
(News Release)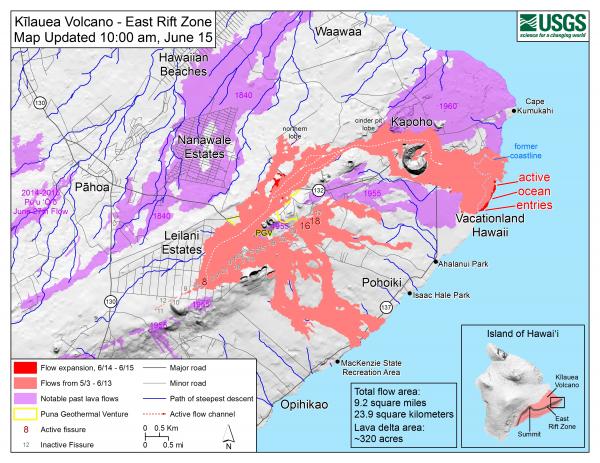 At the request of Governor David Ige, the
Hawai'i Public Utilities Commission
has met with the
Hawaiian Electric Companies
and
Hawaiʻi Energy
to develop a series of rapid response actions to address the loss of renewable generation from the Puna Geothermal Venture (PGV) power plant due to the ongoing lava flow on Hawaiʻi Island.
The PGV power plant provided 38 megawatts of firm, dispatchable renewable energy, representing about one quarter of Hawaiʻi Island's energy supply, and more than half of all renewable energy generation on Hawaiʻi Island. In the near-term, electricity formerly provided by PGV will be generated mostly by burning fossil fuels, increasing air pollution and raising electricity prices for customers.
The PUC has asked the Hawaiian Electric Companies and Hawaiʻi Energy to take immediate steps to respond to the economic, reliability, and renewable energy impacts created by the natural disaster.
Read More........