Geothermal Power Plant in Hawaii Remains Threatened by Lava
(Energy Manager Today)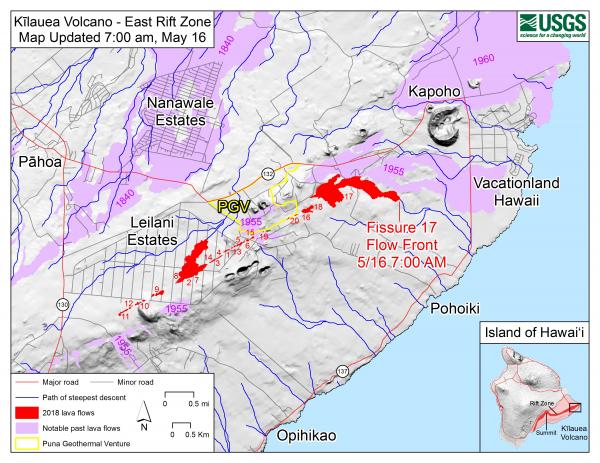 (Courtesy USGS)
A geothermal energy conversion plant that produces about a quarter of the energy for the Big Island of Hawaii remains under threat from the Kilauea volcano eruption.

Earlier this week, three active wells at the Puna Geothermal Venture (PGV) had to be shut down with cold water.
The eruption, which started about two weeks ago, prompted an emergency shutdown at PGV on May 3. This week, authorities began pumping cold water into the plant's wells to kill them.
"The danger's gone as long as we maintain the wells killed," Tom Travis, director of the Hawaii Emergency Management Agency told Hawaii News Now. "However, there's also danger of lava flows going across the top of the well." That, he explained, would mean they no longer have a way to put cold water over the wells. The next step is to put plugs in the well above the geothermal resource, Travis said.