Geothermal domes nurture plants and learning in Pagosa Springs
(Durango Herald)
More greenhouses expected to be built in 2018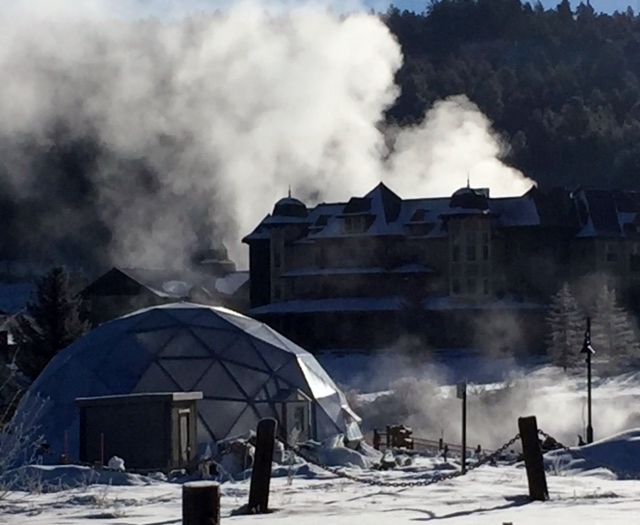 (Courtesy The Geothermal Greenhouse Project)
After about a year of gardening in a dome on the banks of the San Juan River in Pagosa Springs, the
Geothermal Greenhouse Partnership
plans to start construction on two more domes this spring.
Residents began planning the growing spaces in 2008 and 2009 during the Great Recession as a way to revitalize the town's historic downtown. The vision was to provide an educational and growing space for all ages and demonstrate geothermal energy, said Sally High, the president of the nonprofit's board of directors.
Fifth-grade science teacher Chris Couch has taught lessons in the dome and been impressed with the ability of the geothermal system to speed up growth and increase the variety of species that can be planted in the mountain town.
"You could grow bananas there if you wanted to. It's pretty incredible," he said.