Meeting speakers: Geothermal potential barely touched in Utah
(The Enterprise)
"We believe an additional 1,500 MW of electrical energy generation can be produced in Utah" - Gov. Gary Herbert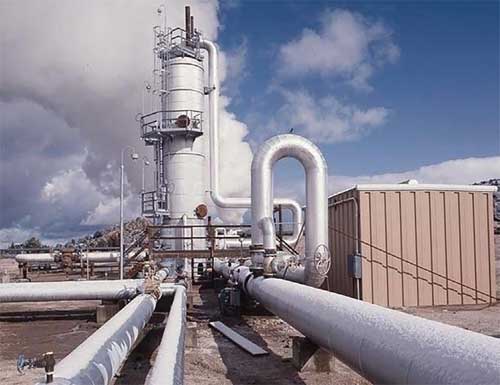 Pacifi Corp's 34-megawatt Blundell
geothermal facility near Milford, Utah.
While Utah is ranked third among states in geothermal power generation, speakers at an energy conference last week believe the state has barely drilled the surface of its potential.
Behind only California and Nevada, Utah has three geothermal projects that produce a combined 73 megawatts of electrical power. But attendees at the Geothermal Resources Council annual meeting and Geothermal Energy Association's expo heard that Utah could generate much more.
"We believe an additional 1,500 megawatts of electrical energy generation can be produced in Utah, and who knows what the future will be with additional technology and advancements on the research?" Gov. Gary Herbert said at the meeting's opening activities at the Salt Palace Convention Center. "The good news is it's a continuous, good, clean source of affordable power, which will help us with our baseload needs as we go forward as a country."
Read More........