Turkish thermal tourism sector eyes 1M tourists
(Daily Sabah)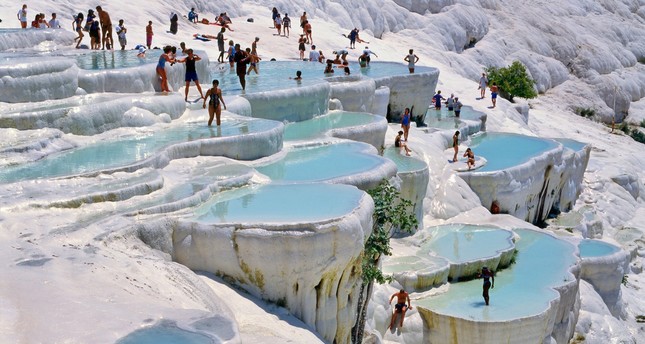 Pamukkale, meaning "cotton castle" in Turkish, is an unreal landscape famous for its white terraces. The terraces are made of travertine.
The Turkish government has started to establish a road map for boosting the thermal tourism sector to allow Turkey to play a leading role in the sector in the region. In this regard, Turkey aims to attract 1 million tourists, according to a report in Turkish daily Akşam.
In an attempt to step up a gear in the health tourism sector, Turkey aims to welcome 1.5 million tourists and 1 million tourists in thermal tourism. The country currently ranks seventh in the world in terms of geothermal potential.
Read More.........