Eerste warme water omhoog bij Warmtebedrijf Bergschenhoek - First warm water produced at Bergschenhoek Heat Company
(Bloeman Planten)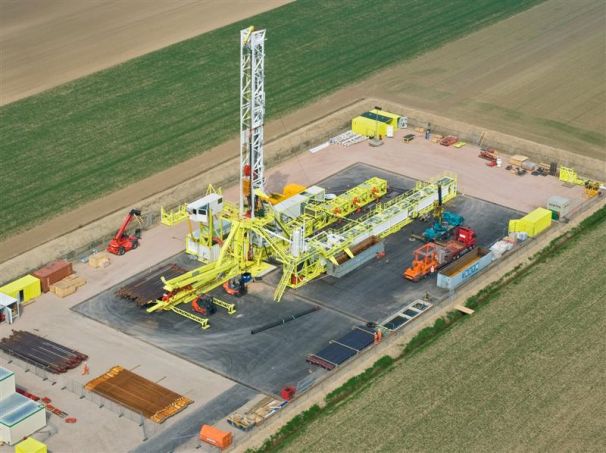 Huisman's LOC 400 drilling rig
(Courtesy Huisman)
Na ca. 50 dagen boren, testen en voorbereiden is gisteren het eerste water omhoog gepompt bij Warmtebedrijf Bergschenhoek. Over een paar dagen kan dan vastgesteld worden hoeveel water er naar boven komt en van welke temperatuur dit is. Daarna gaat de boortoren aan de slag met de tweede boring van de retourput.
(From Google Translate) After about 50 days of drilling, testing and preparation, the first water was pumped up at Warmtebedrijf Bergschenhoek yesterday. In a few days, it will be possible to determine how much water is coming up and what temperature it is. Then the drilling rigs start with the second bore of the return batch.
Lees verder.........
Read More.......