CEO: Geothermal could provide Texas a hurricane-proof power source
(San Antonio Business Journal)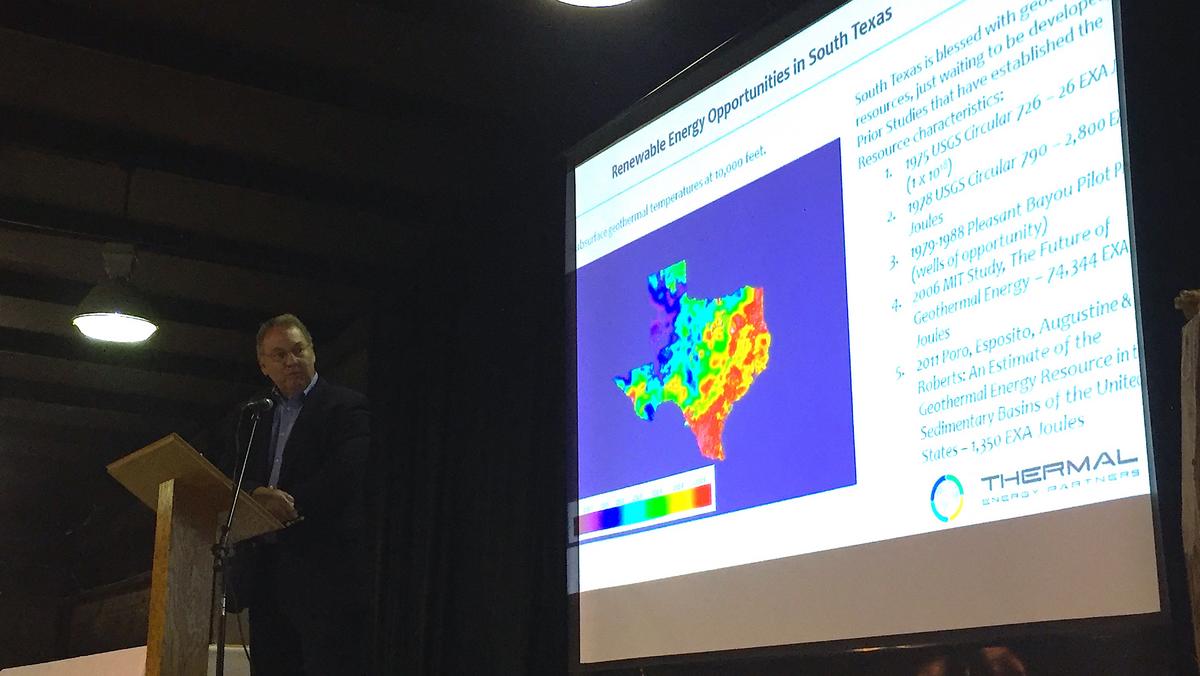 Thermal Energy Partners CEO Bruce Cutright
Thermal Energy Partners
CEO Bruce Cutright says Texans have a hurricane-proof source of renewable energy right below their feet.
A former geology professor with the University of Texas at Austin's Bureau of Economic Geology, Cutright watched as Hurricane Harvey made landfall, took wind and solar farms off-line and knocked down power lines. The same scenario repeated itself during Hurricane Irma.
In Texas, geothermal faces competition from cheap natural gas. Current market economics make natural gas and diesel the backup generators of choice. Cutright said those are limited by availability and deliverability of fuel, whereas geothermal can be used to create a microgrid that can be used for year-round power, in good or bad weather.
Cutright believes that when coupled with buried power lines and plants designed to withstand 150 mph winds, geothermal is an ideal power source to provide on-site, megawatt-scale electricity to hospitals, military bases, refineries, chemical plants and other critical infrastructure.
A 10-megawatt geothermal power plant being developed by Thermal Energy Partners in the Caribbean Island of Nevis dodged significant damage from Hurricane Irma. Cutright reported that the site only suffered some soil erosion, is scheduled to resume drilling in October and will be in operation by December 2019.
Read More.........