Government of Grenada - Geothermal Resource Development Project
Request For Expressions Of Interest - Consulting Services For Environmental And Social Impact Assessment of Geothermal Energy Development – Exploratory Test Drilling Phase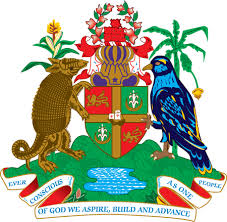 The Ministry of Finance and Energy, the Executing Agency, wishes to procure consultancy services for an Environmental and Social Impact Assessment (ESIA) for the exploratory test drilling phase of the Geothermal Resource Development Project in Grenada.
The general objective of the assignment is to undertake an ESIA for exploratory test-drilling in targeted areas in Northern Grenada, to ensure that any potential environmental and social impacts associated with geothermal exploration activities are clearly identified and any impacts which may occur post-exploration are also highlighted and considered. This includes opportunities for creating/enhancing environmental and social effects/benefits. Also to ensure that, all geothermal exploration activities are managed in order to avoid or minimise negative environmental and social impacts, and that stakeholders have opportunities to contribute to the process of environmental assessment and management.
The duration of the assignment is expected to be for a period of ten (10) months.
Expressions of Interest must be received at the first address below no later than, 1600 hours (Grenada Time) July 28th 2017
.
More Information........