In hot water: The ups and downs of geothermal
(Herald and News)
Interview with John W. Lund, Emeritus member of the GRC Board of Directors.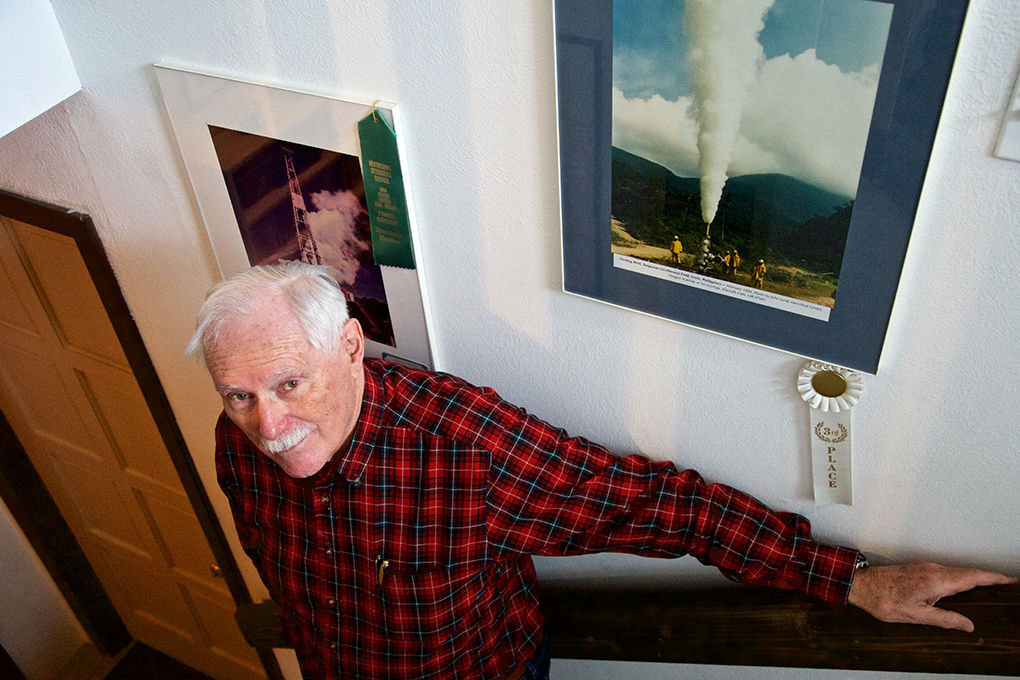 John Lund, a former director of the Oregon Tech Geo-Heat Center, stands near some of his photos of geothermal wells that hang in his home on Friday. (H&N photo by Kevin N. Hume)

One of Klamath Falls' most unique natural resources is at the core of John Lund's life's work as a geothermal heat consultant.
Photographs and recognition affiliated with Lund's extensive career in geothermal energy line the wall along the stairwell in his Klamath Falls home. Lund taught civil engineering curriculum courses for more than 30 years at
Oregon Tech
, and has written some 250 papers on geothermal energy. He speaks fondly of lecturing on geothermal heat in 45 countries, drawing from a wealth of knowledge about the unique natural resource.
Lund spent many years working with private geothermal wells in Klamath Falls while director of the former Geo-Heat Center at Oregon Tech from 1975-2010.