Confirmation Hearing for Rick Perry Reveals Lack of Federal Support for Renewables
(Renewable Energy World)
Federal support for renewable energy could take an abrupt U-turn should Perry be confirmed as Secretary of Energy.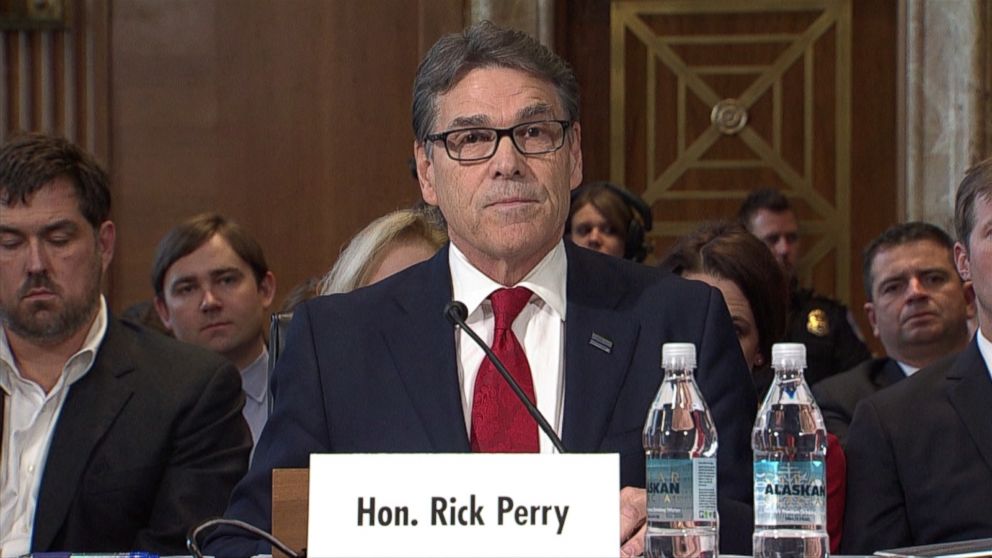 (Courtesy ABC News)
Perry was asked repeatedly during the hearing to comment on recent reports that the Trump administration will drastically cut the DOE's budget, eliminating the Office of Energy Efficiency and Renewable Energy (EERE), Office of Electricity and Office of Fossil Fuels. He said he would fight to keep them going.
"I will be in the room advocating for these types of things," he said.
"I'm not going to tell you I'm going to be 1000 percent successful but I can assure you — and people who know me and who have worked with me know — of my commitment to making sound science, economic science connected together because at the end of the day they make great economic sense and great quality of life."
Read More.........