Vacancy - Project Manager / Verkefnastjori
(GEORG)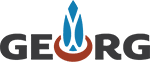 GEORG – Research Cluster Initiative
is seeking a powerful project manager to participate in increased activities of the cluster on international research and development projects.
Responsibilities:
Operation and supervision of international research and development projects in the field of geothermal energy
Communication and support to cluster participants
Marketing, promotions and event management
Planning and managing meetings and networking events
Participation in policy development in geothermal RD&D?
Diverse team- and project work with GEORG employees
Application deadline is January 23, 2017
For further information please contact Hjalti Páll Ingólfsson, GEORG Operational Manager, directly at (+354)618 3541 or email
hpi@georg.cluster.is
.