What lies beneath: Delving beneath Rotorua's bubbling surface
(New Zealand Herald)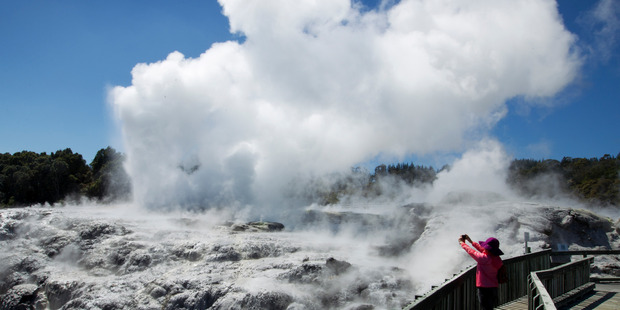 (Photo / Alan Gibson)
The
spectacular eruption of a geyser
near the shores of Lake Rotorua comes as scientists are discovering stunning new insights into the city's famous geothermal backdrop.
Scientists say there isn't any evidence to link the eruption - which sent water gushing up to 30m into the air near Rotorua's Ohinemutu village early on Monday - with this month's earthquake activity.
GNS Science volcanologist Brad Scott said it was also too early to draw any connection with the gradual return of surface features within the Rotorua Geothermal Field that has followed the closure of bores in the 1980s.
Read More........