In Kenya, railway construction faces challenges
(China Daily)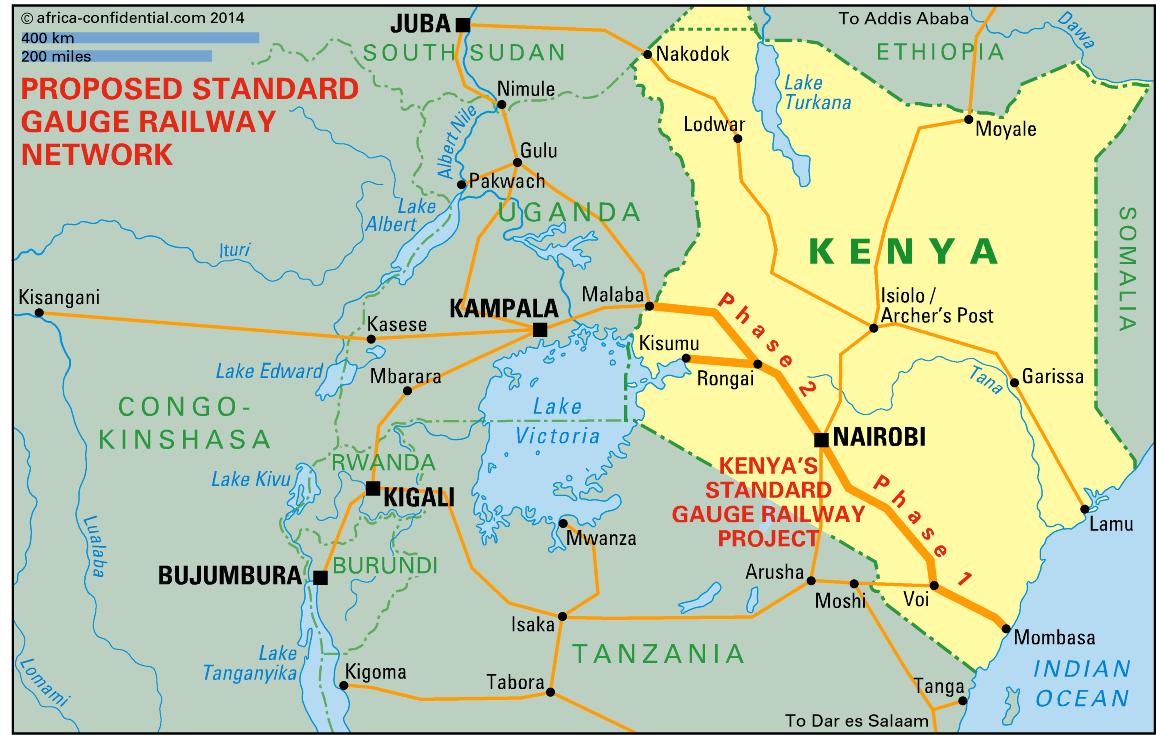 Work is set to start early next year on the challenging second phase of Kenya's standard gauge railway network development.
The northern corridor link, known as 2A, will be constructed by
China Road and Bridges Corp
, following commissioning of the project by the Kenyan President Uhuru Kenyatta on Oct 19.
The Ksh 150 billion ($1.5 billion; 1.35 billion euros; 1.2 billion) project will extend from Nairobi to Naivasha, the country's geothermal production center, located in the northwest of the city.