Geothermal wells emit pharmaceutical, cosmetic by-products: Researcher
(Jakarta Post)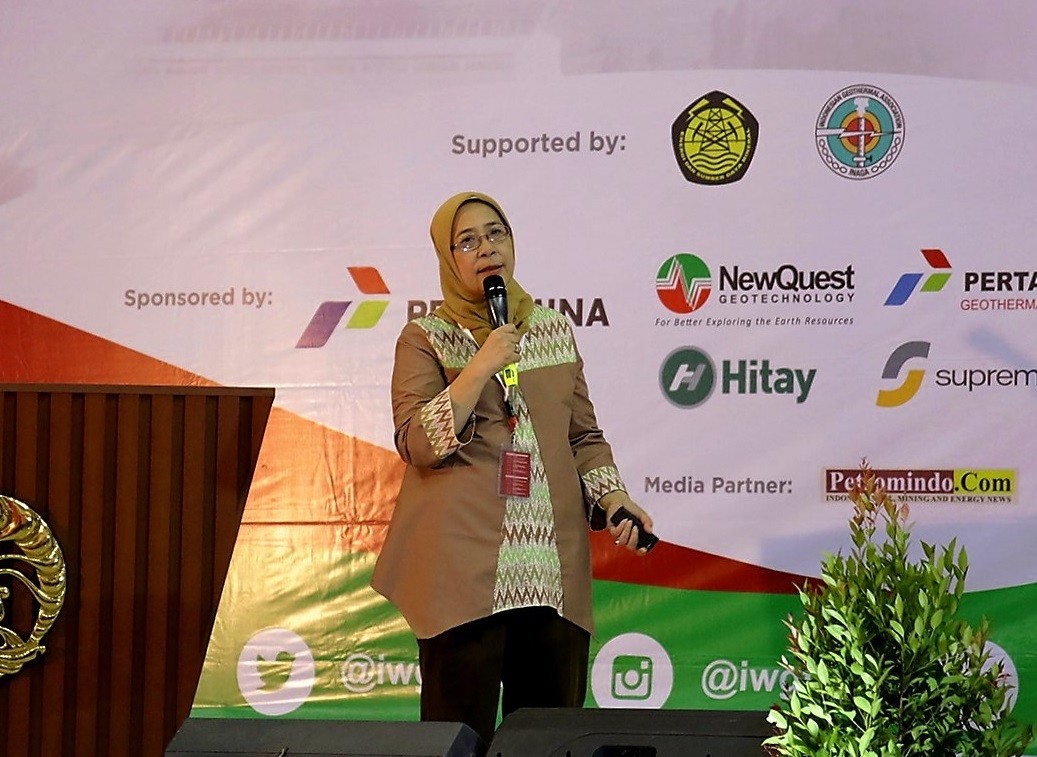 Joshita Djadjadisastra elaborates on the geothermal energy by-products of minerals for the pharmaceutical and cosmetic industries during an international workshop entitled 'Geothermal Technology and Business 2016' at the University of Indonesia in Depok on Wednesday. (Courtesy of University of Depok/File)
Indonesia's geothermal wells contain abundant amounts of minerals used in the pharmaceutical and cosmetic industry that can be harvested at business scale, a researcher from the University of Indonesia has said.
Joshita Djadjadisastra, a pharmaceutical expert, said the hot water from 2,000-meter deep geothermal wells was proven to cure scabies and contain useful minerals, such as silica, kaolin, bentonite, paraffin wax and micro algae.
"This is a chance for Indonesia, which has many geothermal fields. We can harvest those minerals from the geothermal wells," she said at an international workshop entitled 'Geothermal Technology and Business', at the University of Indonesia in Depok on Wednesday.
Read More........