World's first large-scale tidal energy farm launches in Scotland
(The Guardian)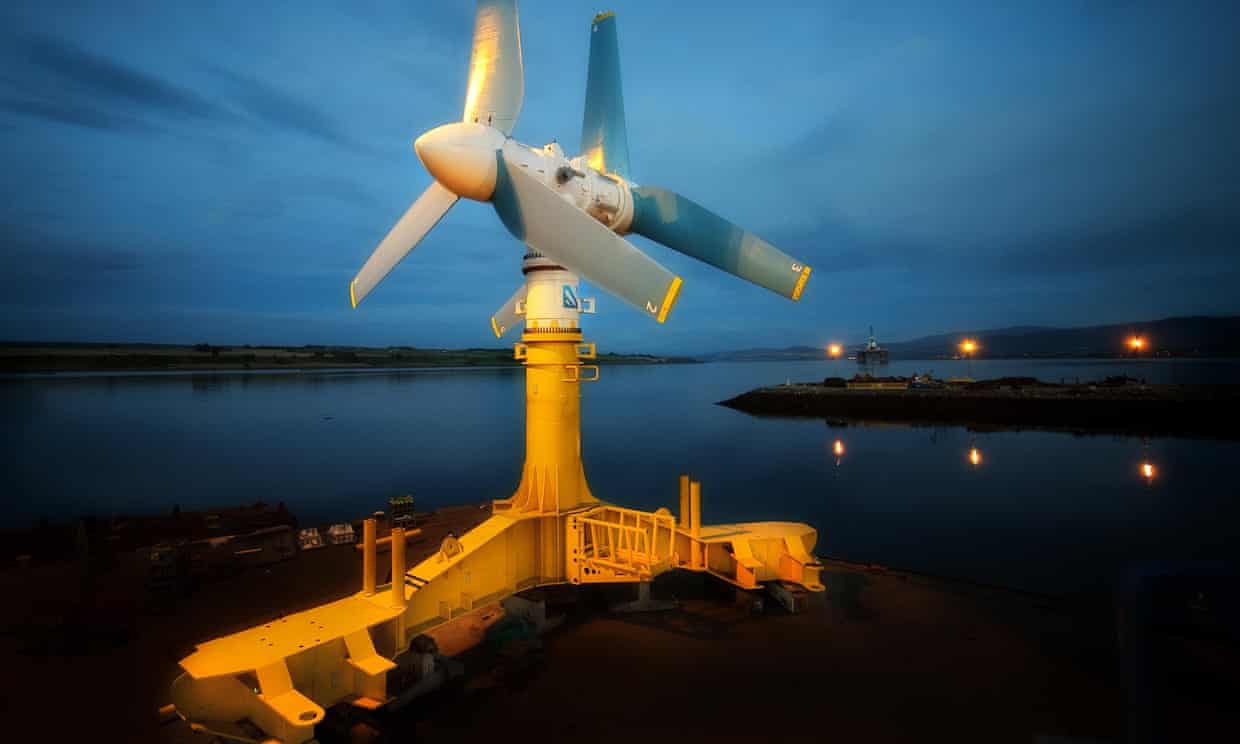 The launch of the world's first large-scale tidal energy farm in Scotland has been hailed as a significant moment for the renewable energy sector.
A turbine for the
MeyGen
tidal stream project in the Pentland Firth was unveiled outside Inverness in the Scottish Highlands.
After the ceremony, attended by Nicola Sturgeon, the turbine, measuring about 15 meters tall (49ft), with blades 16 meters in diameter (52ft), and weighing in at almost 200 tonnes, will begin its journey to the project's site in the waters off the north coast of Scotland between Caithness and Orkney.
The turbine will be the first of four to be installed underwater, each with a capacity of 1.5 megawatts (MW), in the initial phase of the project.