Geodetic discovery of a new magma body beneath New Zealand
(Spie)
Global positioning satellite and satellite radar interferometry measurements indicate the birth of a magma chamber along the Taupo Volcanic Zone.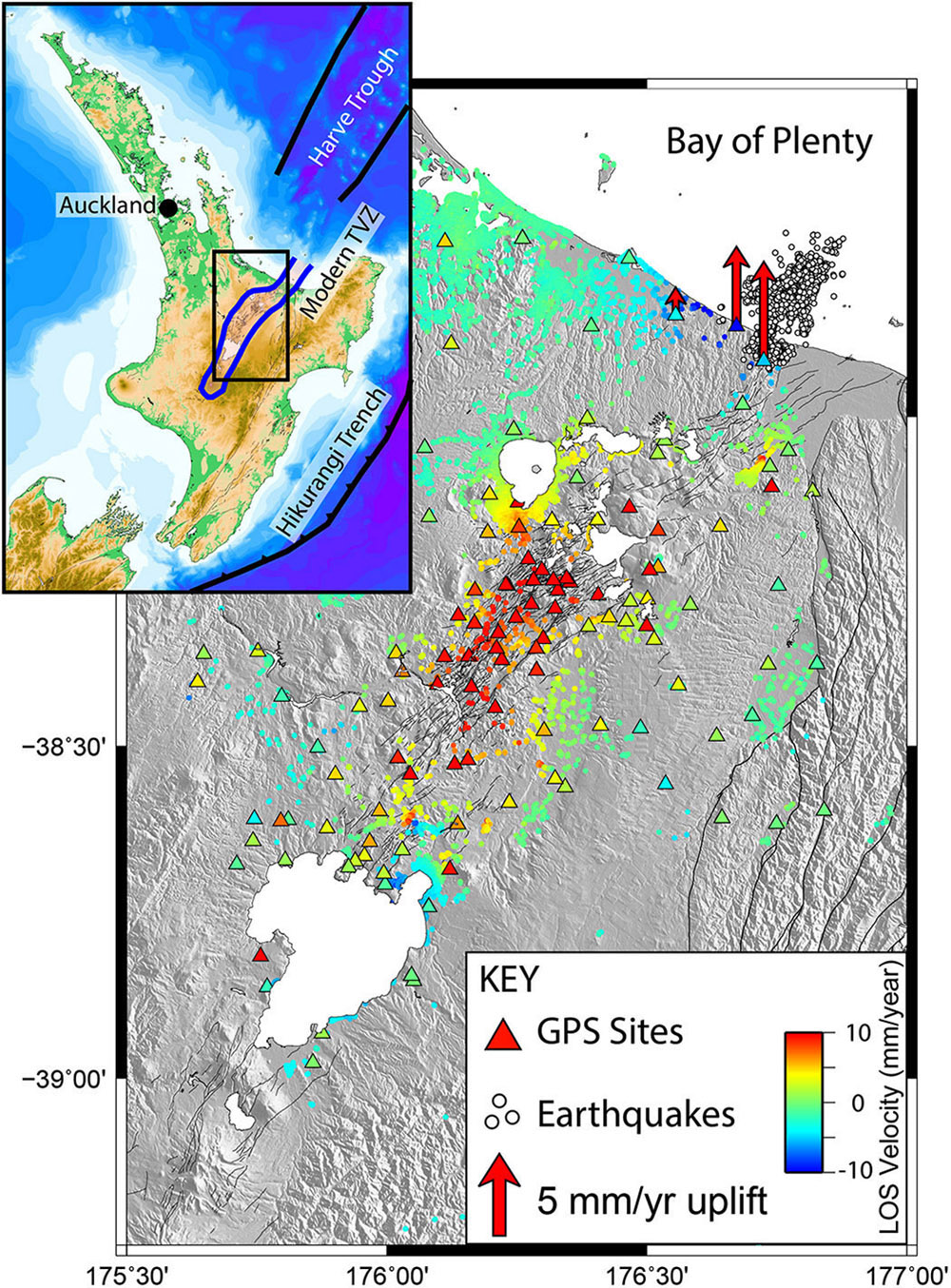 In this study, we present geodetic and seismological data from the Taupo Volcanic Zone (TVZ), in New Zealand's North Island, and provide evidence of a new magma body below the surface.
The TVZ is an active continental rift and arguably the world's most productive region of silicic volcanism. Along the TVZ, conductive bodies—imaged at depths of about 6–10km—are thought to be zones of interconnected melt.

These observations are consistent with geodetic measurements that show widespread subsidence, and which suggest the cooling and contraction of magma within the shallow crust. At the northern end of the subaerial TVZ (in the Bay of Plenty region), swarms of earthquakes have been detected since the 1970s. The cause of these earthquake swarms, however, has remained largely unresolved.