Nevada Site Home to Geothermal Community Focused on Expediting Research and Development
(EERE/GTO)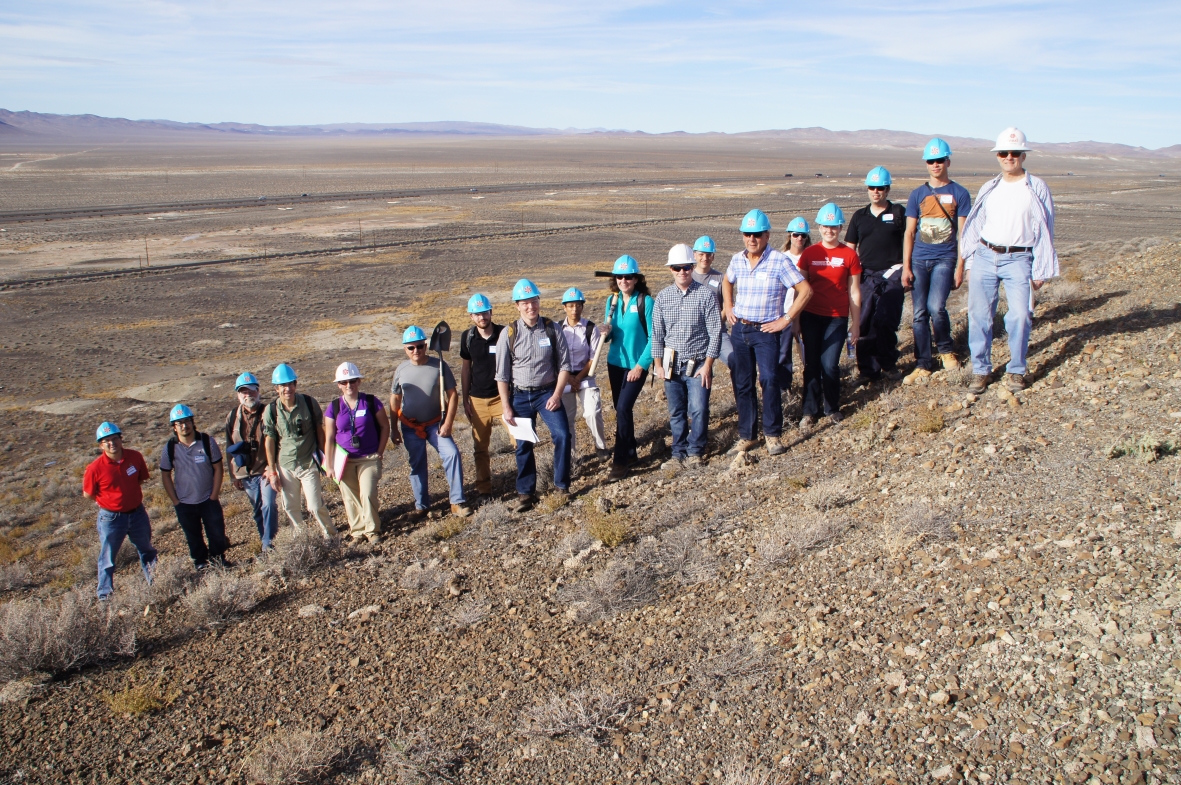 The team at Brady Hot Springs includes scientists and engineers from: University of Wisconsin-Madison Department of Geoscience; Ormat Technologies, Inc.; Silixa Ltd.; University of Nevada-Reno; Temple University; Lawrence Livermore National Laboratory; and Lawrence Berkeley National Laboratory. | Photo by Dan Koetke
As an existing geothermal production field with a diverse geology amenable to both hydrothermal resources and Enhanced Geothermal Systems (EGS), Brady Hot Springs in Nevada has been a target of geothermal development for decades.
Over the last six years the site has become a hotbed of activity for innovative geothermal research and development (R&D). Since 2008, the U.S. Department of Energy's
Geothermal Technologies Office
(GTO) has funded a wide array of innovative geothermal R&D and demonstration projects toward the mission of accelerating and developing domestic geothermal electricity and energy, including
game-changing EGS technology
.