Geothermal Energy – Central and South American Workshop
(IEA)
Opportunities and Benefits of Geothermal Direct Use"
and
"Innovations in Geothermal Technology"
18-19 April, Instituto de Investigaciones Eléctricas (IIE), Paseo de la Reforma #113, Palmira, 62490, Cuernavaca, Morelos, Mexico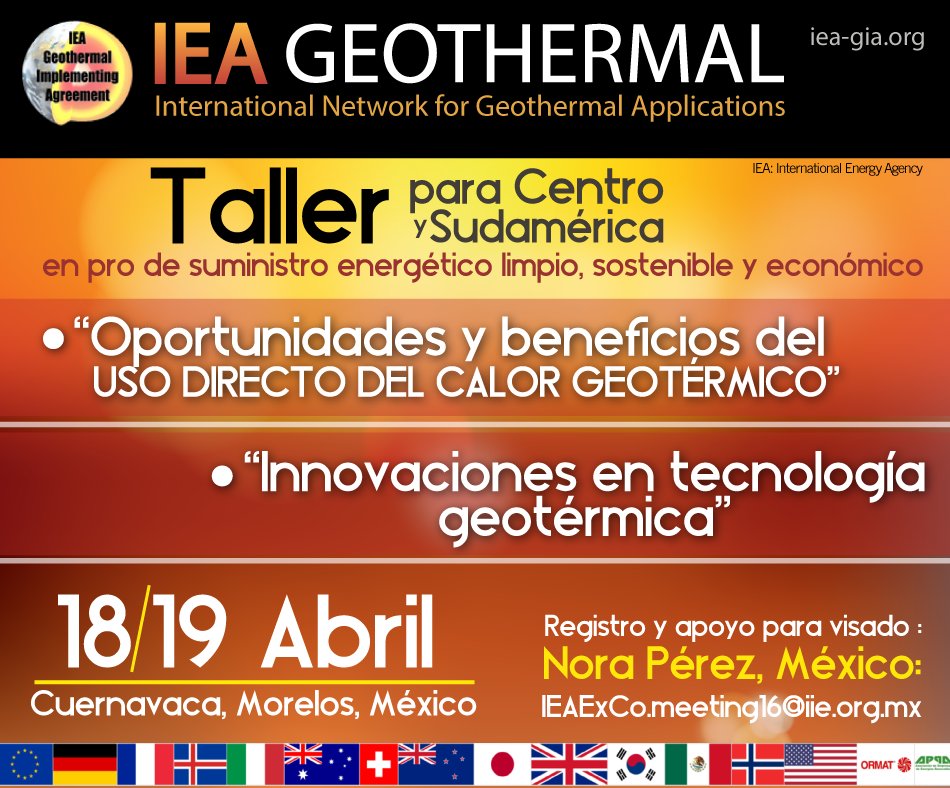 Profit from the IEA – International Technology Collaboration Platform of Geothermal Energy:
International experts will present on geothermal direct use technologies (day 1), and application-relevant innovations and emerging geothermal technologies (day 2).
Enhance your knowledge and strengthen your international networks.
Meet international experts, high level representatives and decision makers from other nations, leading international companies and more …
Workshop languages will be English and Spanish (translation will be available).
Workshop flyer in English
Workshop flyer in Spanish
More Information........