Ambitious plans to electrify Africa launched in Davos
(ICTSD Bridges News)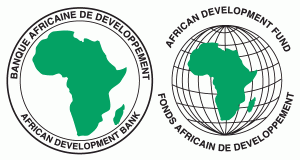 Ambitious plans to power Africa were inaugurated at the
World Economic Forum (WEF)
in Davos, Switzerland by the
African Development Bank Group
on 21 January. The
New Deal on Energy for Africa
will unite the private sector and local governments on energy capacity building projects to achieve universal access to energy in Africa by 2025.
The New Deal has four major goals for electricity expansion by 2025: add 160 gigawatt of on-grid generation; create 130 million new on-grid connections (160 percent more than today); increase off-grid generation to add 75 million connections (20 times that of today); and increase access to clean cooking energy for around 130 million households.
Africa is rich in untapped renewable resources that could close the gap between energy supply and demand. The continent has well over 10 terawatts of solar potential, 350 gigawatts of hydroelectric potential, 110 gigawatts of wind potential and an additional 15 gigawatts of geothermal potential. However, the New Deal calls itself "energy resource neutral" and will encourage countries to develop infrastructure based on their competitive advantages without bias, in renewables and non-renewables alike.
Read More........