Road Tripping through the Geothermal Frontier
(DOE/EERE/GTO)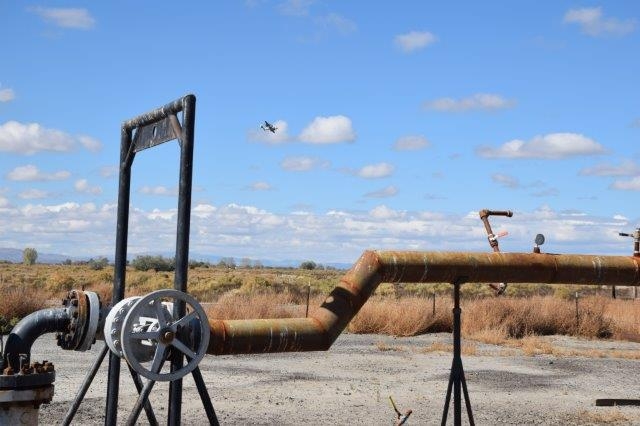 Inside Naval Air Station Fallon, Nevada (Courtesy GTO)
And they're off! After more than a year since the announcement of available funding, the project teams selected for our
Frontier Observatory for Research in Geothermal Energy (FORGE)
each hosted our geothermal experts at their candidate sites this fall. We're calling it our road trip through the geothermal frontier.
The Energy Department's
Geothermal Technologies Office (GTO)
FORGE staff embarked on two road trips in early September and mid-October to visit the sites, meet with teams and stakeholders, learn more about the individual locations, and check in with the teams on the progress they are making.
Shortly after the whirlwind of site visits, the team made its way back to Washington, D.C. headquarters, where the five candidate site teams provided their first round of quarterly deliverables, including analysis of exiting site characteristic data and comprehensive team structures. The duration of Phase I will be focused on developing and drafting a multitude of plans and processes for the creation of the final field laboratory. These plans range from environmental, safety, and health protocols to the storing and handling of core samples. At the completion of Phase I, the five candidate sites will go through a down-select process to see which will move on to Phase II. No more than three teams will be selected for the next round of funding next year.
To stay updated about FORGE and the Phase I candidate teams visit
Energy.gov/FORGE
.
Read More........