China unveils proposals for formulating nation's 5-year plan
(ECNS)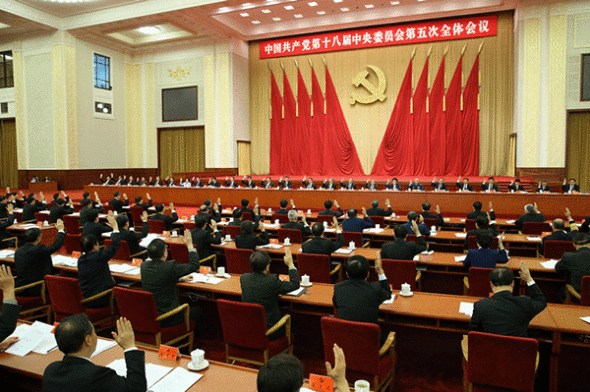 The Communist Party of China (CPC) has issued the full text of proposal for China's development over the next five years.
The eight-chapter, 22,000-character-plus document, the CPC Central Committee's Proposal on Formulating the Thirteenth Five-year Plan (2016-2020) on National Economic and Social Development, was adopted at the Fifth Plenary Session of the 18th CPC Central Committee which ended on Oct. 29.
The next five-year period was described as decisive for building a moderately prosperous society by 2020 in the proposal.
The proposal promises an "energy revolution" with clean, safe resources replacing fossil fuels, including wind, solar, biomass, water,
geothermal
and nuclear energy, as well as exploring deposits of natural, shale and coal bed gas. Energy-intense industries, such as power, steel, chemical and building materials will be subject to carbon emission control regulations.
Read More.......